Earn your diploma with our hands-on basic phlebotomy program and launch your healthcare career.
For over 35 years, our program has given thousands of students the skills and confidence needed to start their exciting careers in phlebotomy. Our diploma is industry-recognized and our graduates are highly sought after by employers. With phlebotomy jobs in higher demand than ever before, there's never been a better time to start.
Based in Pittsburgh, PA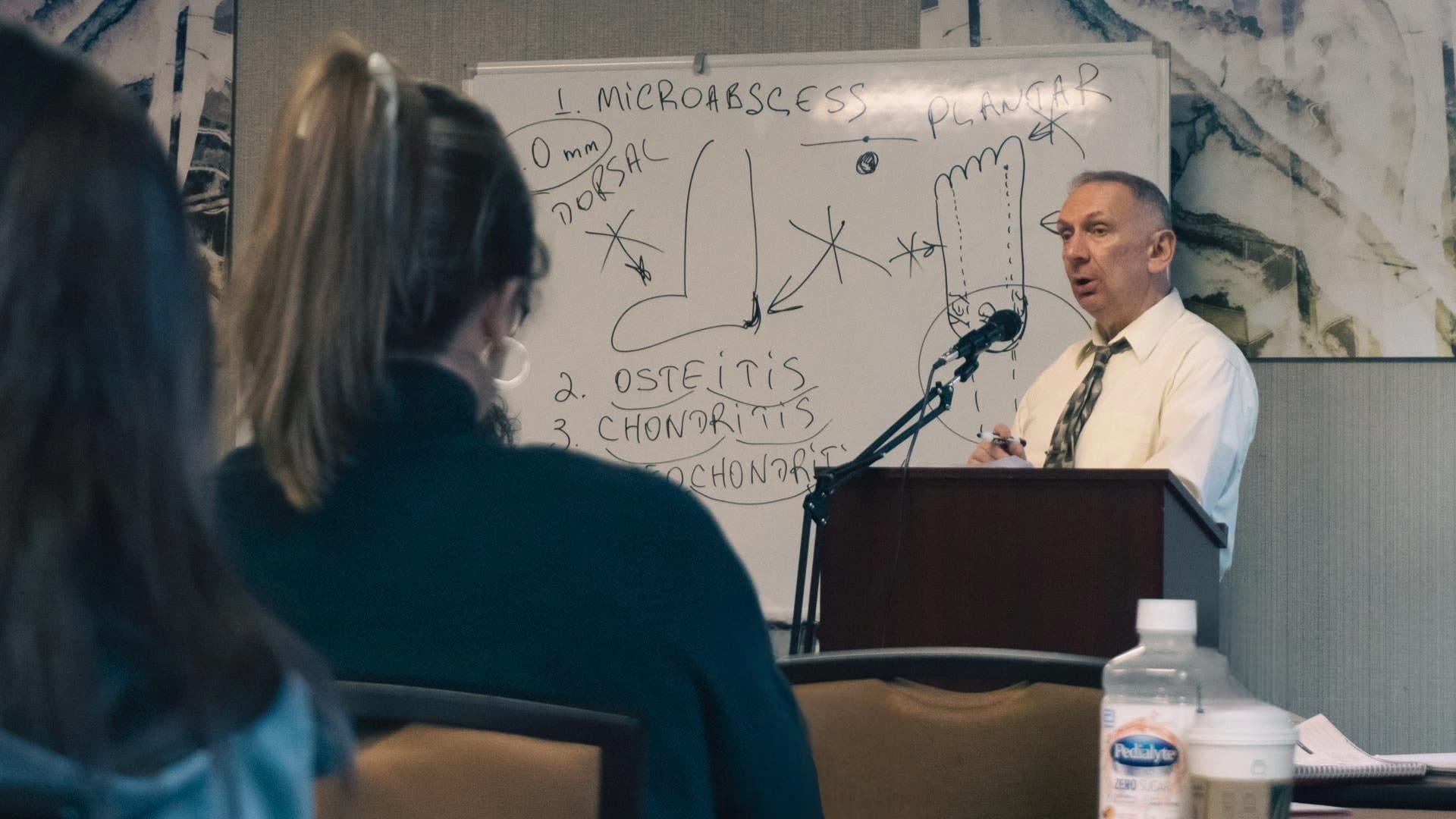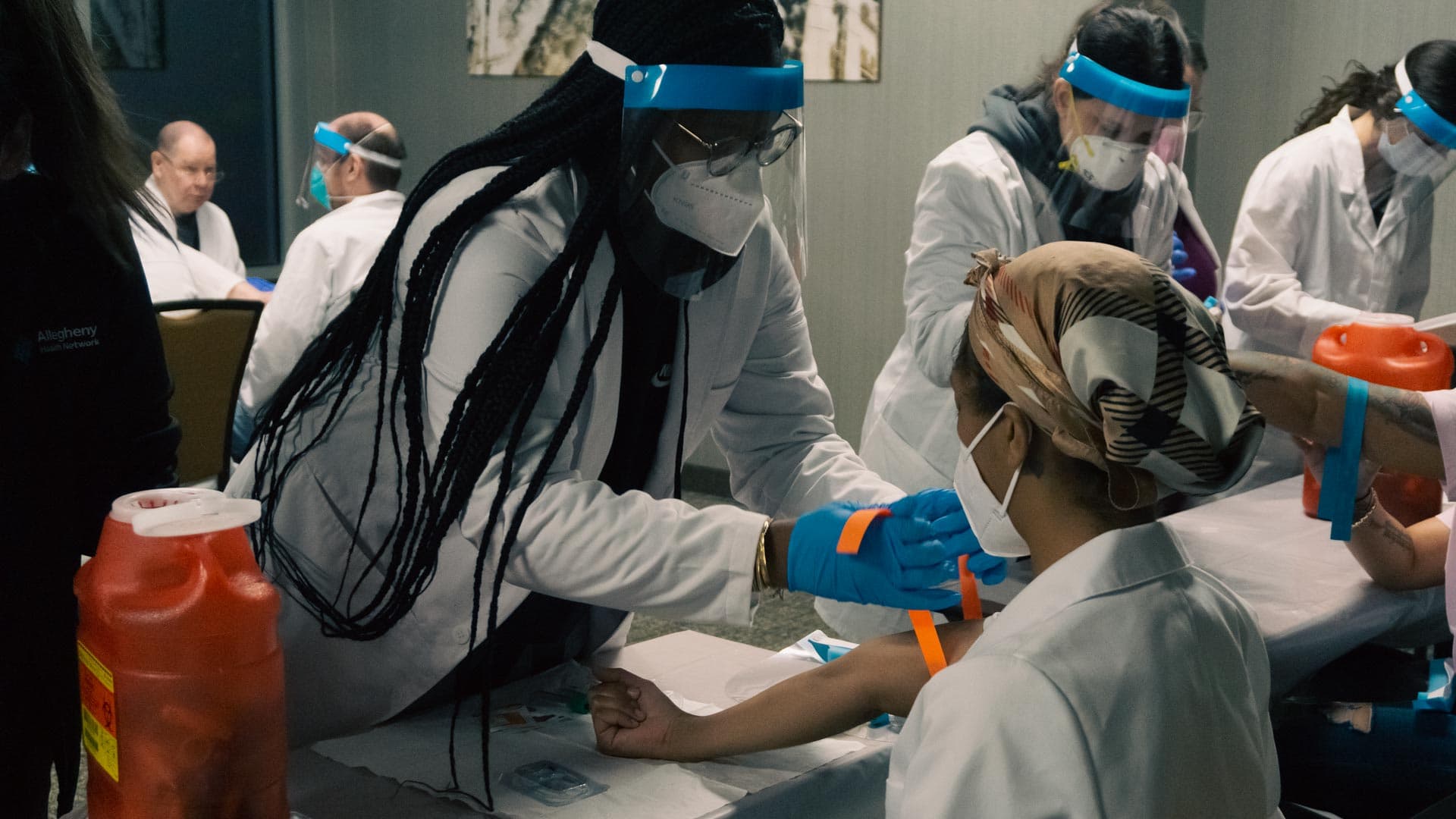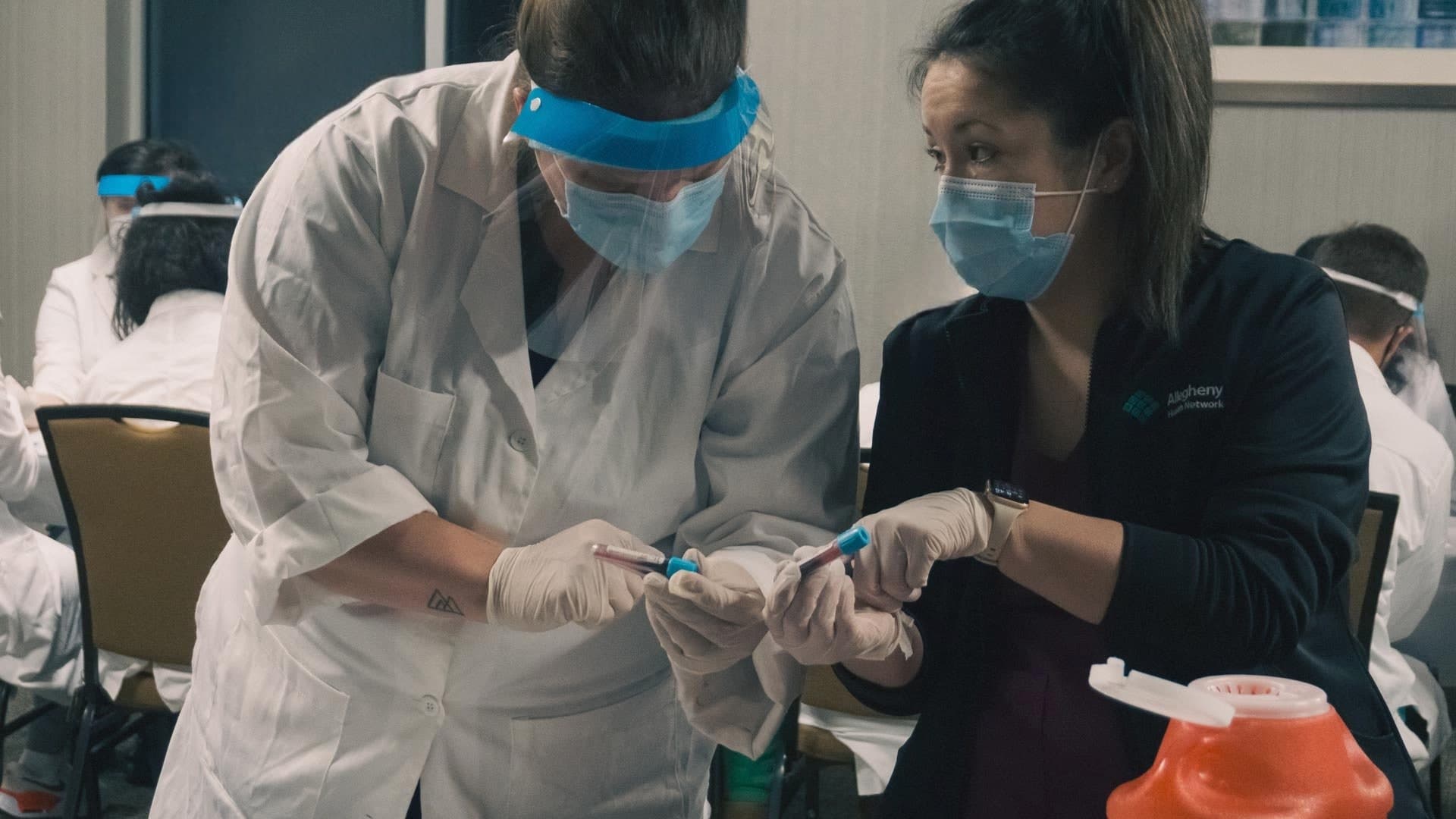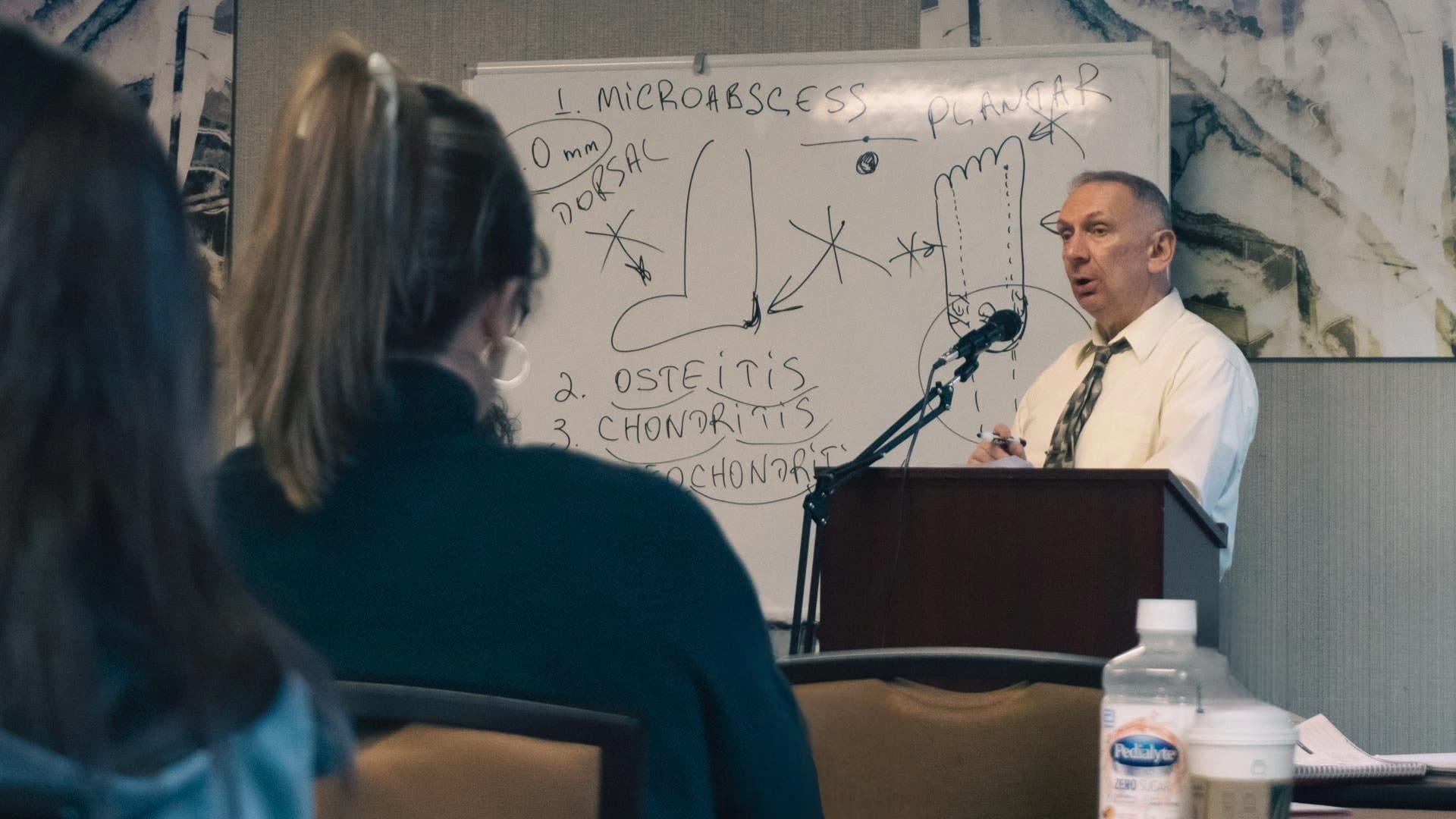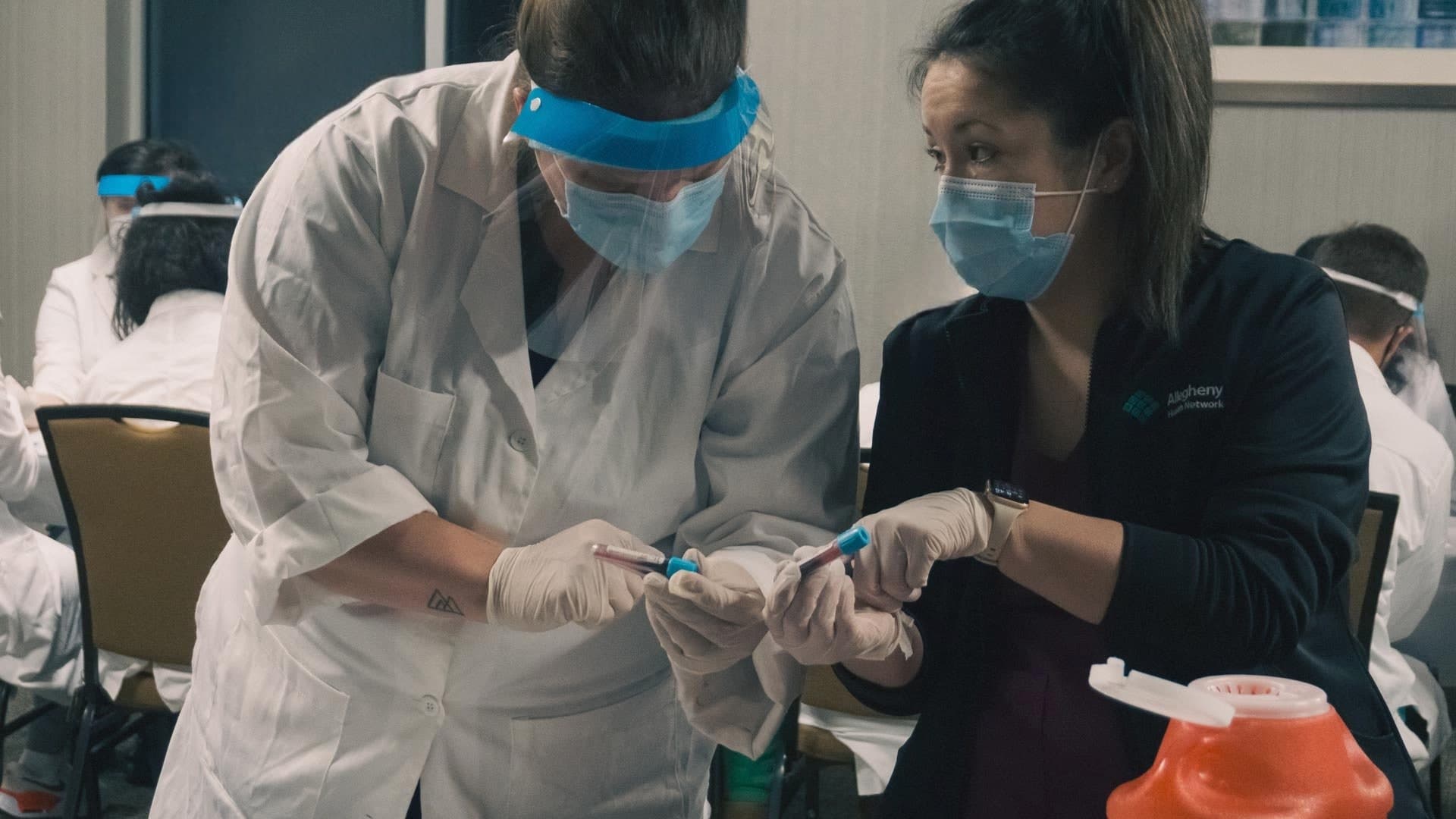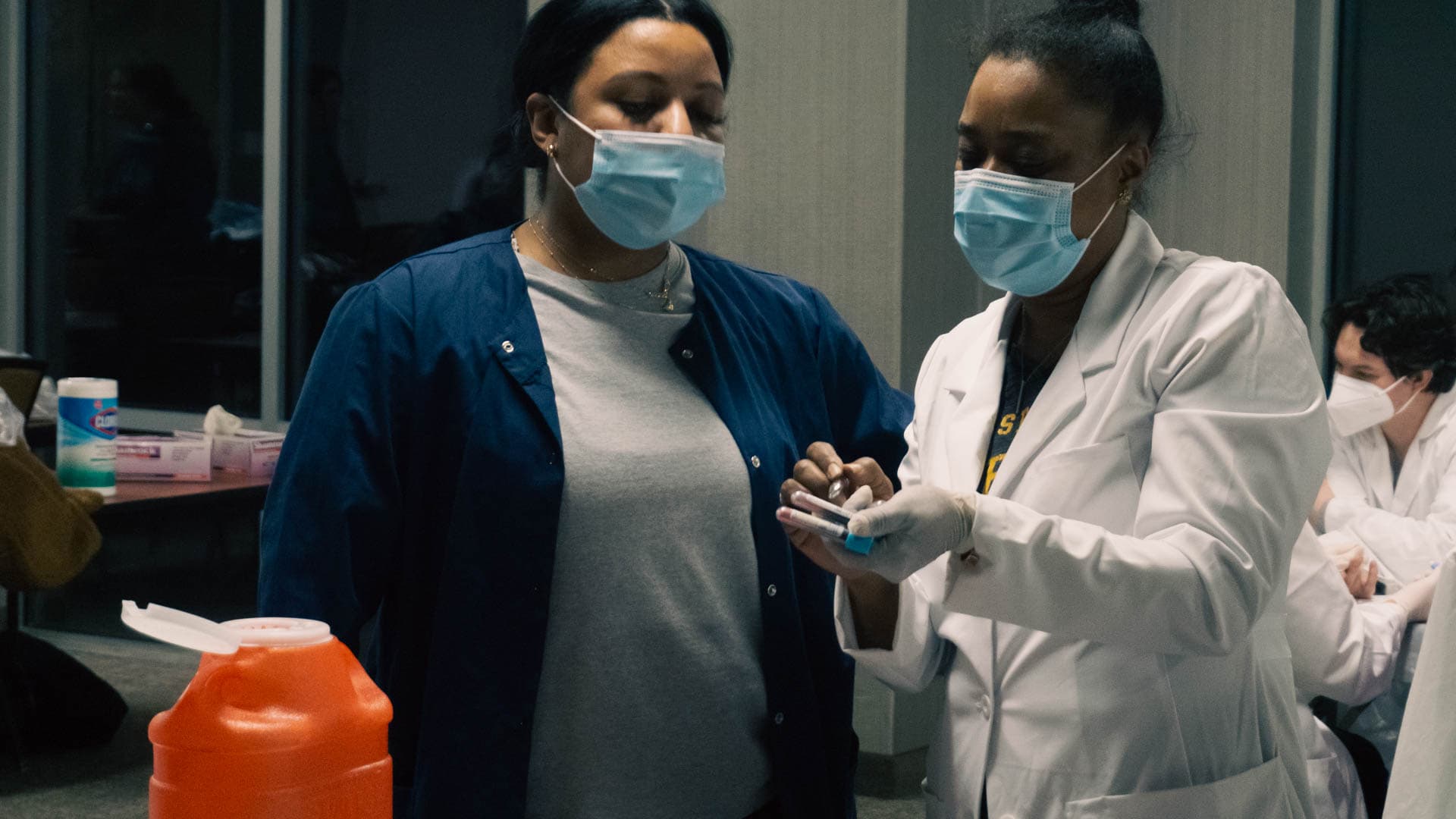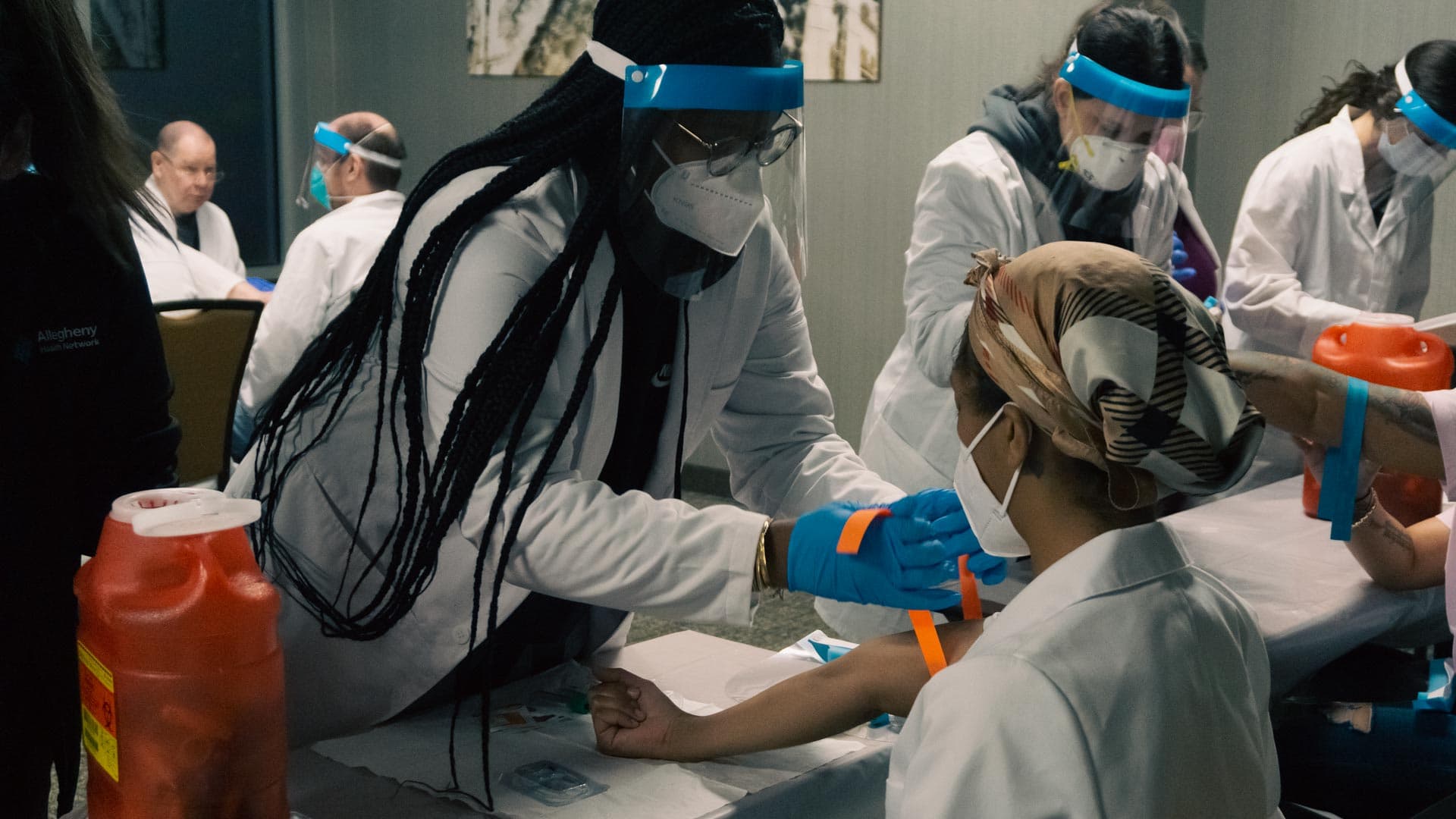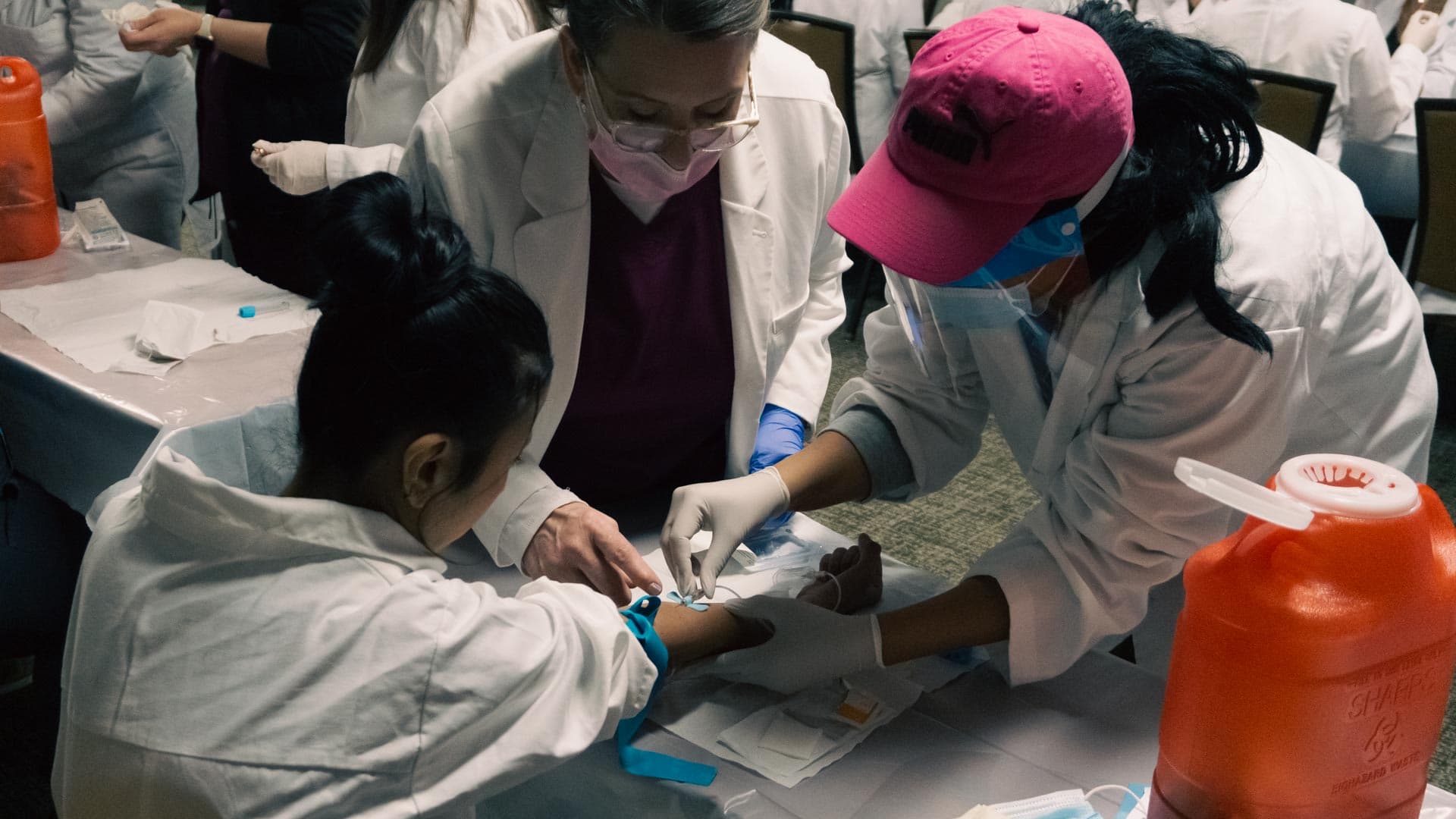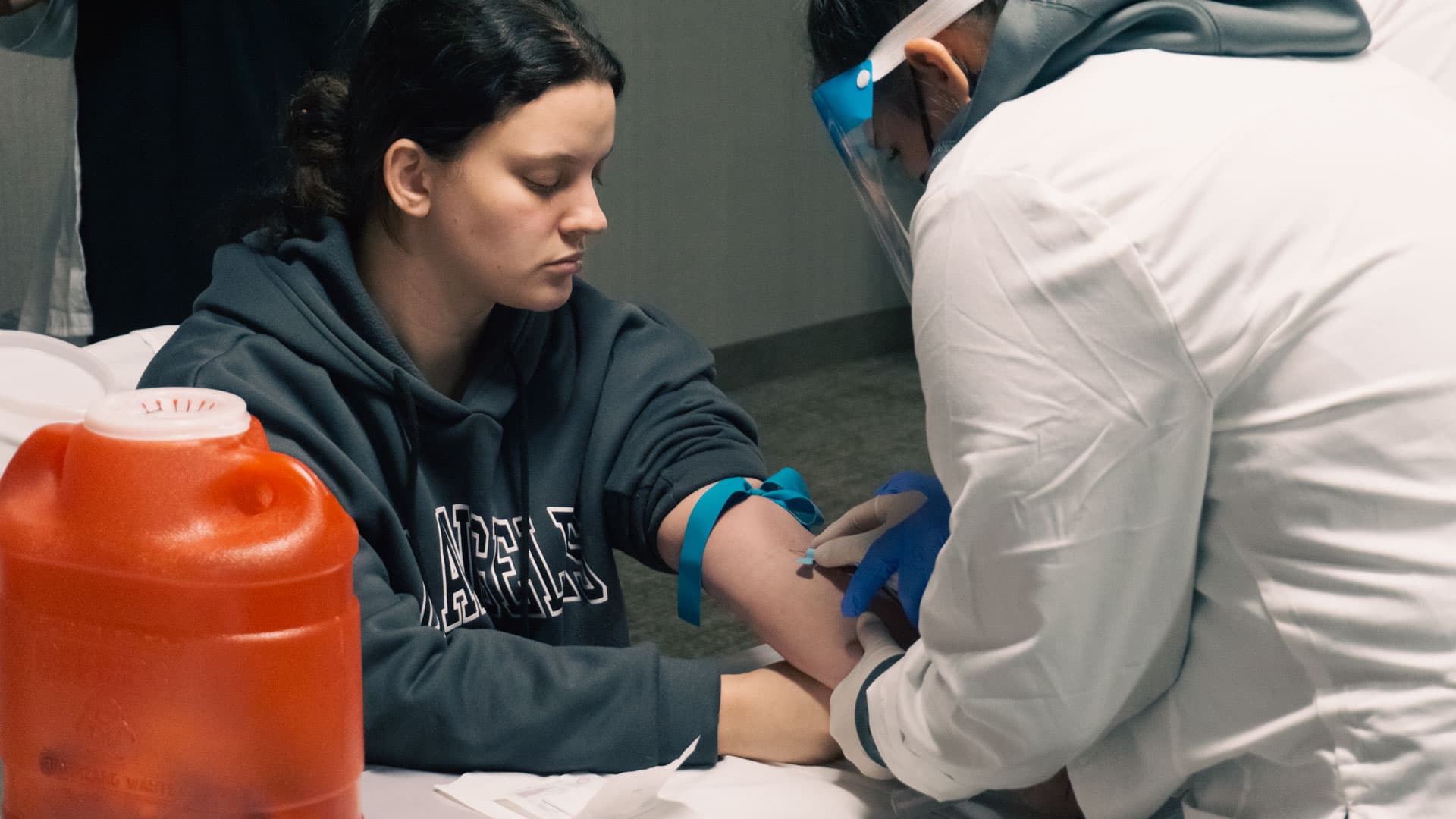 Program overview
One of the oldest phlebotomy schools in the nation is still incredibly affordable
The structure.

Our 60-hour basic phlebotomy program offers 30 hours of in-person classroom training plus 30 hours of in-person externship (a real work week at a hospital or lab). Classes are conveniently structured so that students attend two evening classes per week for one month followed by 30 hours of daytime externship. After successful completion of the program, the student is awarded their diploma.

Our affiliations.

Our school is proud to be affiliated with over 18 hospitals, clinics, and laboratories, where our students receive their externship experience, including UPMC, Allegheny Health Network, Excella Health, Heritage Valley, and others. Many students, even those who come from distant locations, are able to attend their externship portion in their local community.

Real experience externship.

The student's entire externship can be completed in just four, eight-hour days. Our students truly love and enjoy every moment of their short but exciting externships where they can apply the skills they just learned in class. Students cherish the gratitude expressed by their patients on a job well done!
Class length

One month of twice a week evening classes

Externship length

Four full working days

Price

Five weekly payments of $300 ($15 payment plan fee already included)

Flexible payment plans

Yes

Earn your diploma
Our diploma is widely recognized and highly trusted by employers
For over 35 years, we have solidified our reputation with major hospitals and labs in providing the most employment ready students. Employers trust their patients with our graduates. We stand behind our students and provide placement assistance whenever we can.
Over 160 hospitals, labs, government agencies, and medical groups have employed our graduates
UPMC
Presbyterian Hospital
Montefiore Hospital
Mercy Hospital
St. Margaret Hospital
Passavant - McCandless Hospital
Passavant - Cranberry Hospital
Children's Hospital
Magee Hospital
Hamot Hospital
Altoona Hospital
AHN
Allegheny General Hospital
West Penn Hospital
Canonsburg Hospital
St. Vincent Hospital
Forbes Hospital
Others
LabCorp of America
VA Medical Center
Quest Diagnostics
Allegheny County Health Department
Wheeling Hospital
Trinity West Hospital
Weirton Medical Center
Windber Hospital
St. Clair Hospital
Punxsutawney Area Hospital
Meadville Medical Center
And many more...
See what our past students are saying.
Many of our graduates have gone on to be employed as phlebotomy supervisors, leads, and coordinators in major hospitals, blood banks, and laboratories across the country.
"I am very happy with the training I received at The Phlebotomy Training Center. Michael and his staff were very knowledgeable and answered all my questions. This was an amazing program that changed the direction of my life."

"The experience I have gotten has been wonderful. I am definitely glad I have finally taken this step and gone to school to become a phlebotomist. I love it and I do feel like this is the job for me. I have been a CNA for twelve years and I am happy to carry on my career in the medical field. I am excited to start on the new chapter in my life, a phlebotomist."

"I am a former Student of this program who just graduated in May 2016. I found this school to be amazing in helping me achieve my certification and pursue my career as a phlebotomist. The founder/professor of this school, Michael, and his staff are phenomenal. Michael is very professional to his students and is willing to go out of his way to help in anyway that he can. Also The Phlebotomy Training Center is a creditable school to all employers. I did my clinical at St. Margaret's UPMC Hospital and got offered a full time job right off the bat. Michael gave me all the skills I needed to preform my job as a phlebotomist!"

"I was offered a position multiple times and was told I was one of the best students they ever had. It made me happy that I was able to give them a good representation of both myself and my school."

"Today I also met a woman who took the class at The Phlebotomy Training Center in the 90's, so it was fun to see what things we did the same and what we did different. All in all my clinicals were very successful in my opinion and I loved every moment of it, I think I will be very happy with this career path that I have chosen."

"This school was one of the most professional, talented, and educated schools I have ever attended. Professor Michael and his assistants couldn't have done it any better than they did. Not only do they teach all you need to know but they also work with building your confidence when performing venipuncture as one will experience the nervousness and fear when starting out. Know that you will not only gain book knowledge, but also physical knowledge. You WILL learn all you need to know and then some. It was a cool and fun experience. You won't regret it if this is something you have interest in."
Ready to get started?
Reserve your seat for orientation night.
Frequently asked questions
Can't find the answer you're looking for? Head over to our contact page and send us an email or call directly.